The Mighty Handful - Volume 1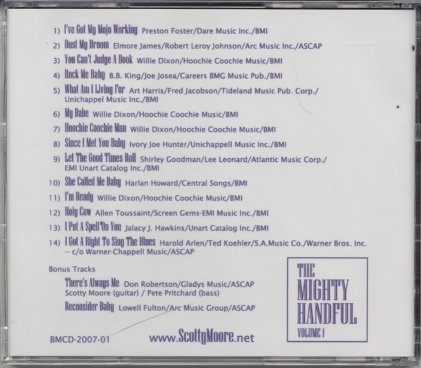 Scotty Moore, Billy Swan, Boots Randolph, Bob Moore, Buddy Spicher, Bucky Barrett, Steve Shepherd, and Fred Satterfield are a group of master musicians who have worked together for years and who are so comfortable with each other that the music just flows out of them. They have selected old classic blues songs and done them in the way they want.....they have all written their own arrangements on the fly just as Elvis, Scotty, and Bill did on their early recordings before management stepped in and ruined their sound. You can not only hear great music, you can hear these guys having a good time.
Volume 2 is out now, too. It contains 12 more tracks that will all feature Boots' playing sax which were his last complete recordings.

---
Special offer!!!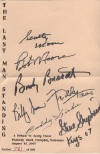 There was a special sale of the first 1000 copies at the shows in Memphis during Elvis week that contained an insert pre autographed by all except for Boots Randolph. While supplies last, we are offering the remaining unsold numbered autographed copies for ordering here for the same price as sold at the show at $20 each. And for just $4.00 shipping per CD we will ship it anywhere, in or out of the country.

Item Name: The Mighty Handful special Autographed CD
Item Number: BMCD 2007-01
Price: $20.00


Since this was a collaborative effort this is the only time we will offer these autographed and we can not combine these with any other orders. Once they are gone, they are gone.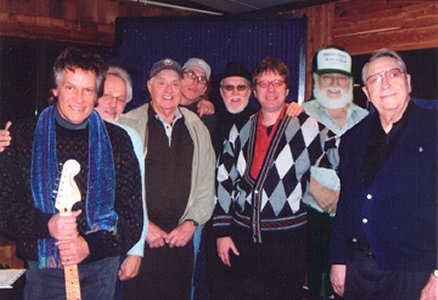 Bucky, Buddy, Boots, Steve, Billy, Fred, Bob and Scotty