That's Alright, Elvis [Kindle Edition]
available now at Amazon.com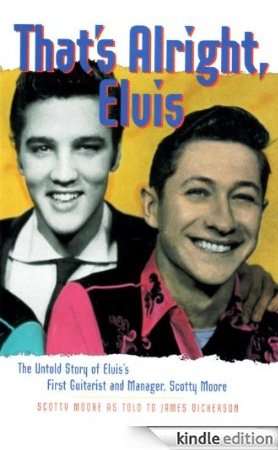 Though Scotty's book is now out of print and no longer available autographed, James Dickerson has recently partnered with Amazon.com to bring you the Kindle Edition of the original version.
That's Alright, Elvis - The untold story of Elvis' first guitarist and manager, Scotty Moore as told to James Dickerson.
"Of all the musicians who worked with Elvis, none was more important than his right hand man, Scotty Moore." --The Washington Post
"An important and engaging book." --The Nashville Banner
"Moore is modest, point-blank, and disdainful of myth." --Los Angeles Times Book Review
"Scotty was the rock in the foundation that Elvis depended on...sort of like Peter was the rock of the Church." --Jerry Schilling, Creative Affairs Director, Elvis Presley Estate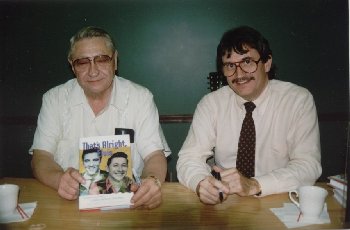 Scotty and James Dickerson
Click here for details and to order a copy
Don't have a Kindle? Not to worry. Click that detail link and Amazon.com will provide, free of charge, apps that you can download that will enable you to read Kindle books right on your computer (of course you would still have to purchase the book).
Page updated December 3, 2011