Major Scotty Moore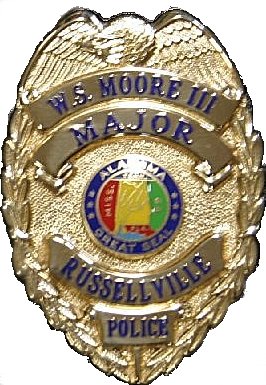 Scotty has played on concerts for several years in Russellville, AL, with Ronnie McDowell. Ronnie's national fanclub president, Wanda Upchurch, has at least one show per year there, and Scotty has played on quite a few of them. We have made a good friend in the chief of police in Russellville, Donnie McGuire.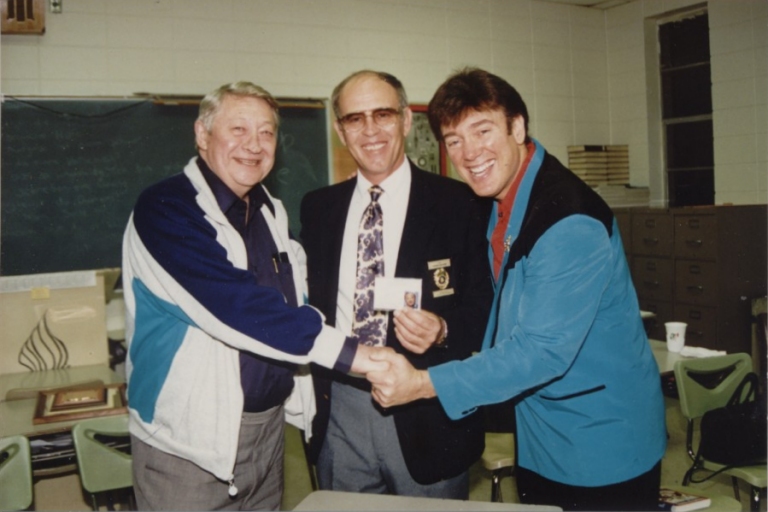 Scotty, Chief Donnie McGuire and Ronnie McDowell
Several years ago, he made Ronnie an officer on the police department, and made Scotty a lieutenant. After he got the badge, Scotty told Donnie that he wanted to out-rank Ronnie, so the next show there, Donnie made Scotty a major so he could give Ronnie orders.
Donnie has also had two streets in Russellville named after them, so that you can go and stand on the corner of Ronnie McDowell Ave. and Scotty Moore Dr. in Russellville. Scotty has a street sign on his back porch with that name on it. It was a duplicate of the actual one in Russellville made for him by Donnie.

Scotty Moore Drive - Russellville, AL
Gail Pollock
August 28, 2003